Filed under:
News/Events
- Posted on Tuesday, November 22nd, 2011 @ 5:28 pm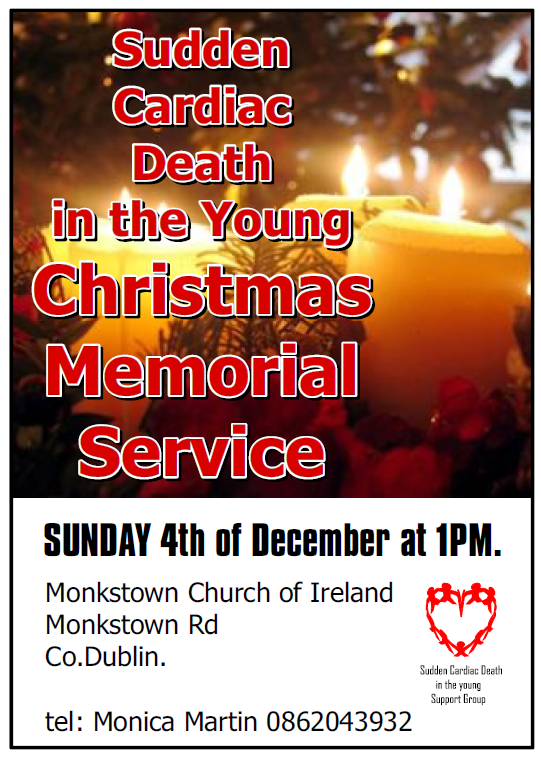 Once again this year a Christmas memorial service will be held to remember young people who have tragically lost their lives to Sudden Cardiac Death.
This year there will be one service only, in Dublin.
The service will be held on Sunday the 4th of December at 1pm in Monkstown Church of Ireland Parish Church, Dublin. The church is on the Monkstown Road which is on the main Dublin to Dun Laoghaire Road.
During the services there will be a candle lighting ceremony in memory of those we have lost. If you would like to, please bring along a framed photo of the person you have lost. We would like to stand the photos on a table in the church.
Christmas can be a difficult time for those of us who have lost loved ones. This service gives us the opportunity to remember those we have lost and meet others who have suffered a similar loss.
Please come along with your family and friends.
If you have any questions about the service, please ring Monica Martin on 086 204 3932.
Sudden Cardiac Death (in the young) Support Group