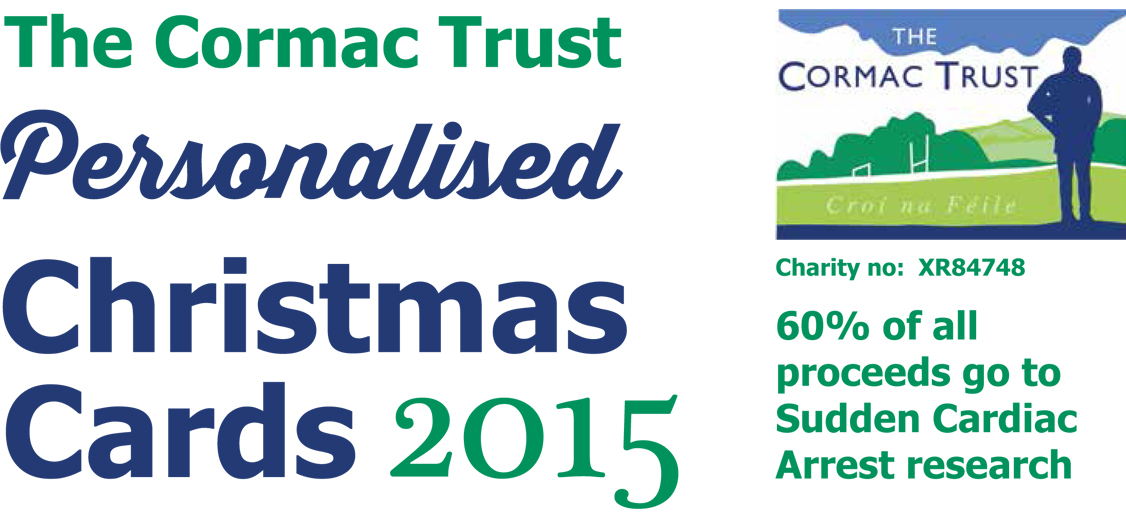 Summer is now well behind us (unless of course you are one of our Antipodean Supporters 🙂 ),  and we are in the midst of our preparations for Christmas 2015.
The Cormac Trust is proud to announce it's Personalised Charity Christmas Cards for 2015 .
We have selected a range of Christmas Card Photo images which we hope will appeal to you, your family and to use for your business or the organization you work for.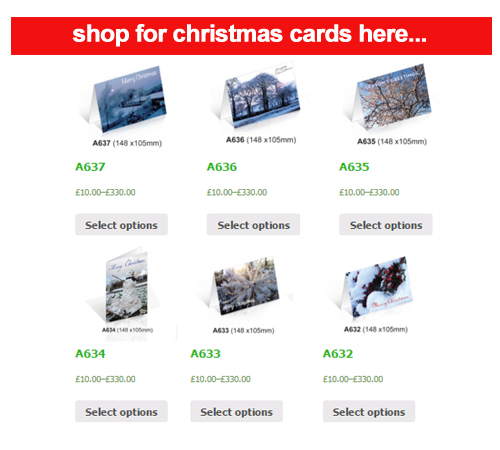 Download an order form
You can either order online in £GBP or download an order form below in your currency, take an image of the order form and send it to us here
Christmas Card Order Form -Northern Ireland & United Kingdom £ GBP (PDF)
Download and Print
Christmas Card Order Form – Ireland & Europe € EUR (PDF)
Download and Print
Christmas Card Order Form – United States $ USD (PDF)
Download and Print
Christmas Card Order Form Australia $ AUS (PDF)
Download and Print
Among the selection of Charity Christmas Cards are 6 Christmas Photo Images taken by the
McAnallen Family, in and around Cormac's home in the Brantry, Co. Tyrone. A place where he
played and which he loved.
Nearly 12 Years
It has been nearly 12 years since Cormac's untimely passing and The Cormac Trust is
continuing to work hard at increasing awareness around SADS and Sudden Cardiac Arrest.
Bridget and Brendan McAnallen are also deeply involved with providing assistance to other
families who find themselves having lost a loved one and are a family in deep grief and
bereavement.
The Cormac Trust have ensured there are hundreds of emergency Defibrillators now in
Community Centre's, Sport Clubs and Civic Buildings throughout Ireland, The UK, USA and
even France. It is our goal to continue this work alongside providing CPR/AED Medical Training
and Heart Screening Services.
Request for Support as 2015 draws to a close
With this said we want to ask both individuals and businesses /organisations to consider
supporting The Cormac Trust in the run up to Christmas this year by ordering your personal or
business Charity Christmas Cards through The Cormac Trust, this year.
We are supplying Christmas Cards, which will be ordered by Supporters and printed
"On-Demand" in Australia, UK and of course Ireland. The Christmas cards will be printed in
the country they are to be delivered in.
60% of all proceeds will go directly to The Cormac Trust.
Please do be sure to select the correct currency brochure if ordering from the Christmas Card
Brochure and indeed the correct Currency and Country if ordering through Paypal online.
We sincerely thank you for your support and wish you and your family & friends a very Happy
Christmas and a peaceful and healthy New year.